The bunny pictures have arrived. I hope you're all ready for the insane level of adorableness that you are about to witness.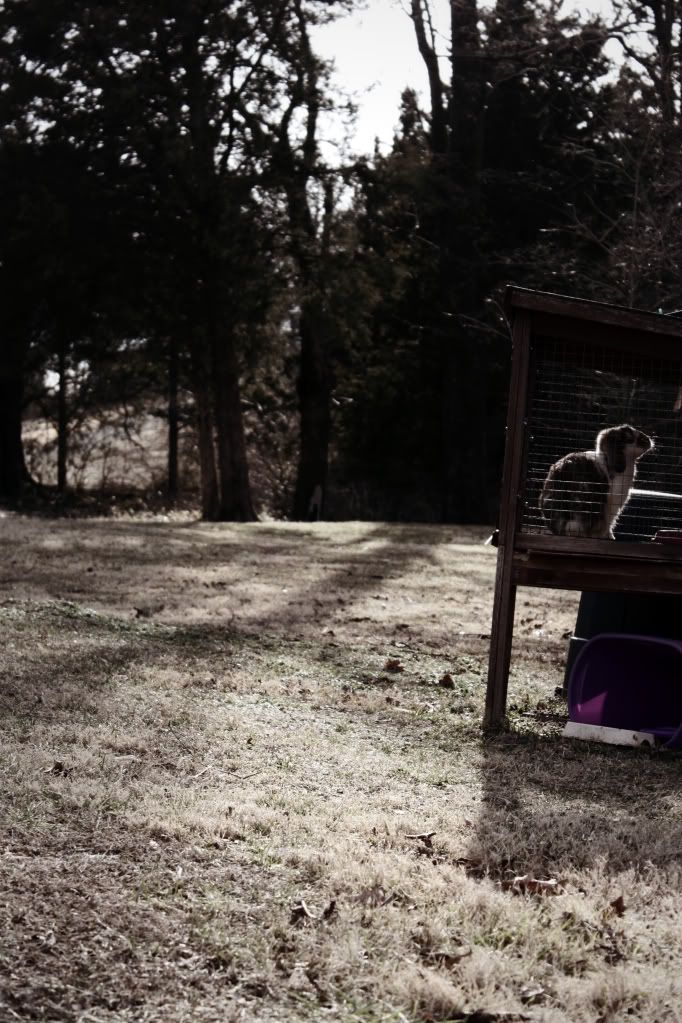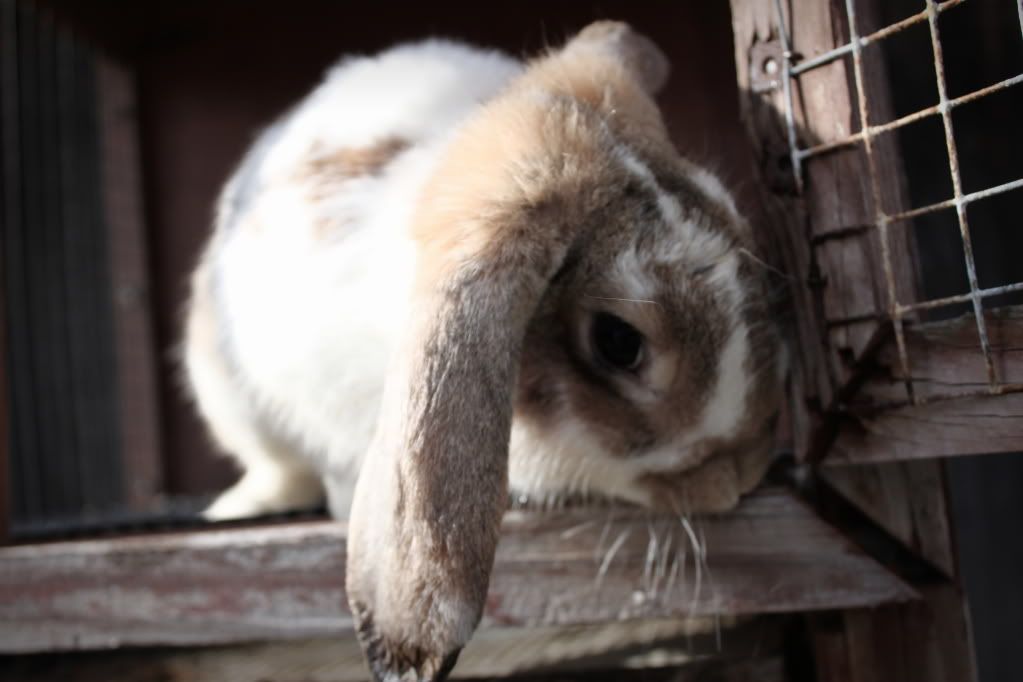 Marco, the bunny that Deacon has claimed since his birth.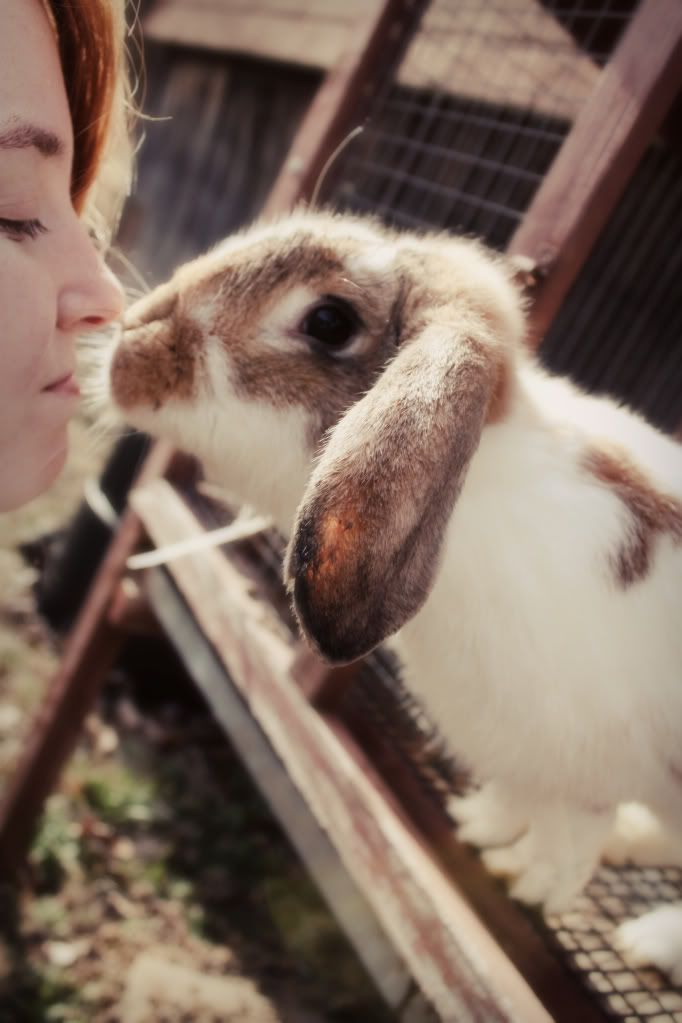 My all time favorite, ever.
Kevin is kind of protective over the bunnies. It's so cute.
Does anyone think of Pixar's short "Boundin'" when they look at this?
Because I do.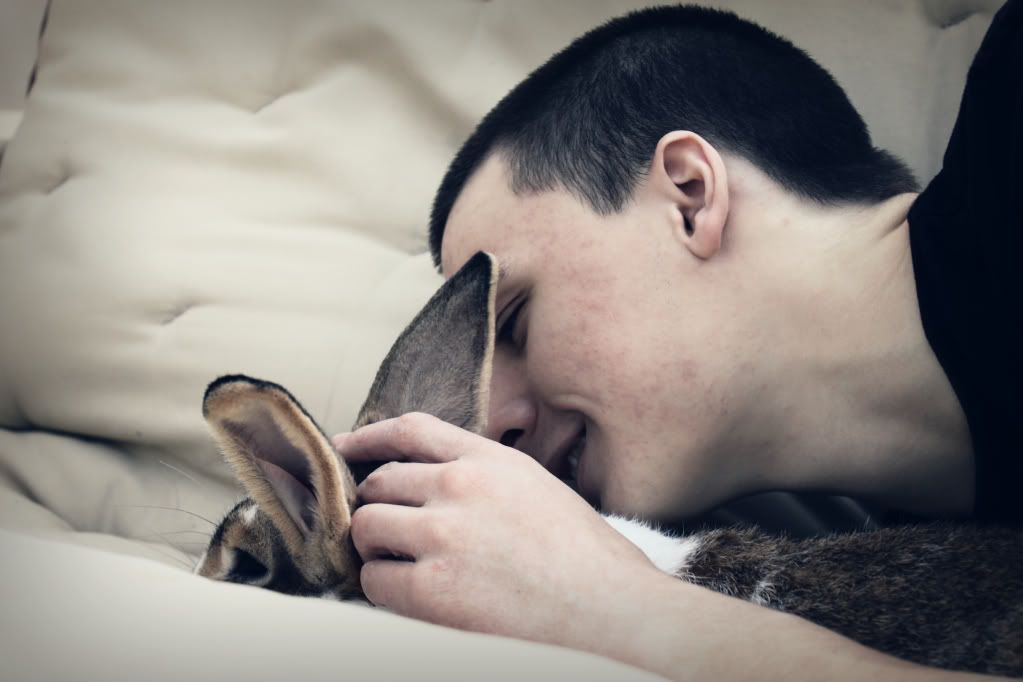 Alright, this might be my favorite ever.
The two cutest boys you'll ever see.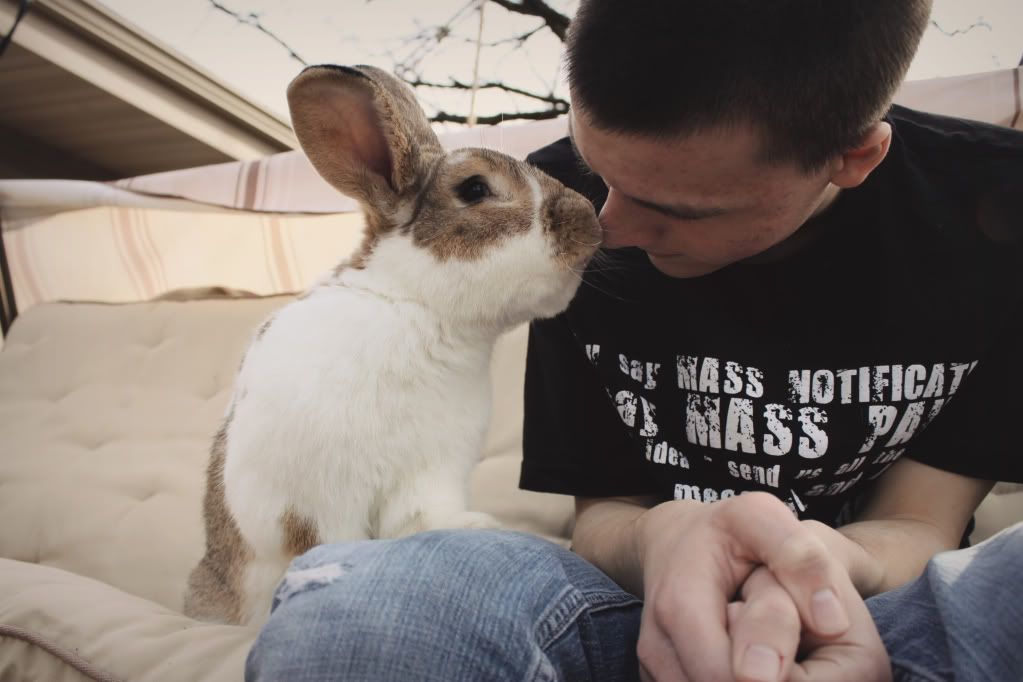 And though Marco is Deacon's bunny, this one is his papa, Galileo.
Marco saved all his good pictures for me, I guess.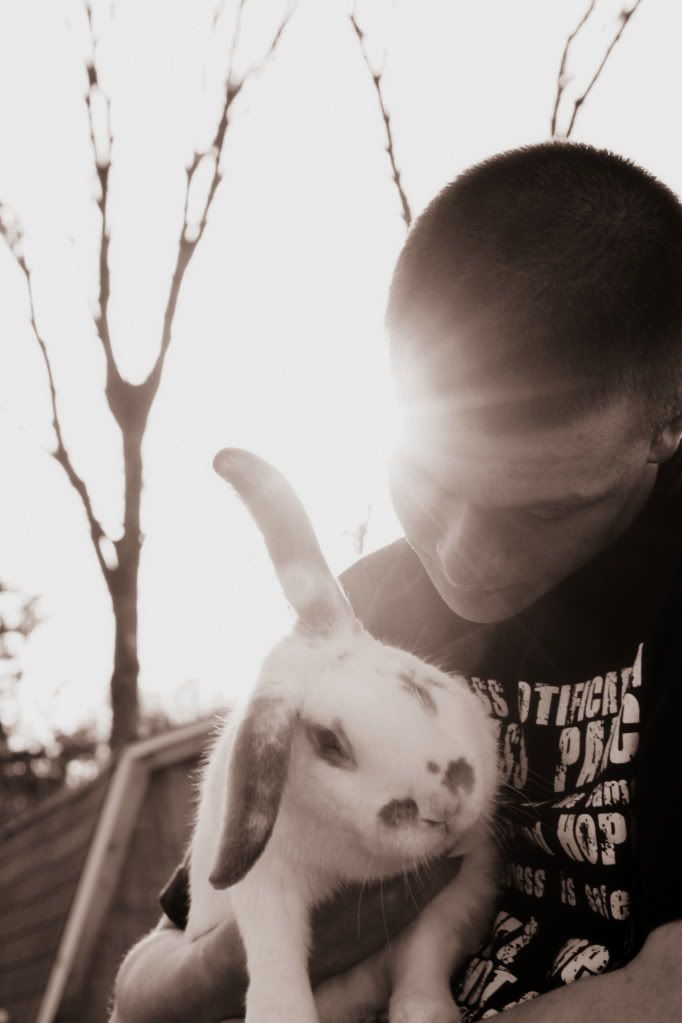 Spyder and Deacon.
By the way! We learned Spyder is a boy, not a girl.
Just in case you didn't get your fill of cuteness,
I put together a collage of Marco and Galileo.
And two more pictures without bunnies, because I thought they were worth mentioning.
He won't like that I posted this, because he's not wearing formal clothes and it's "Formal February."
I mean, he changed just for the duration of bunny time. But still, it's breaking tradition.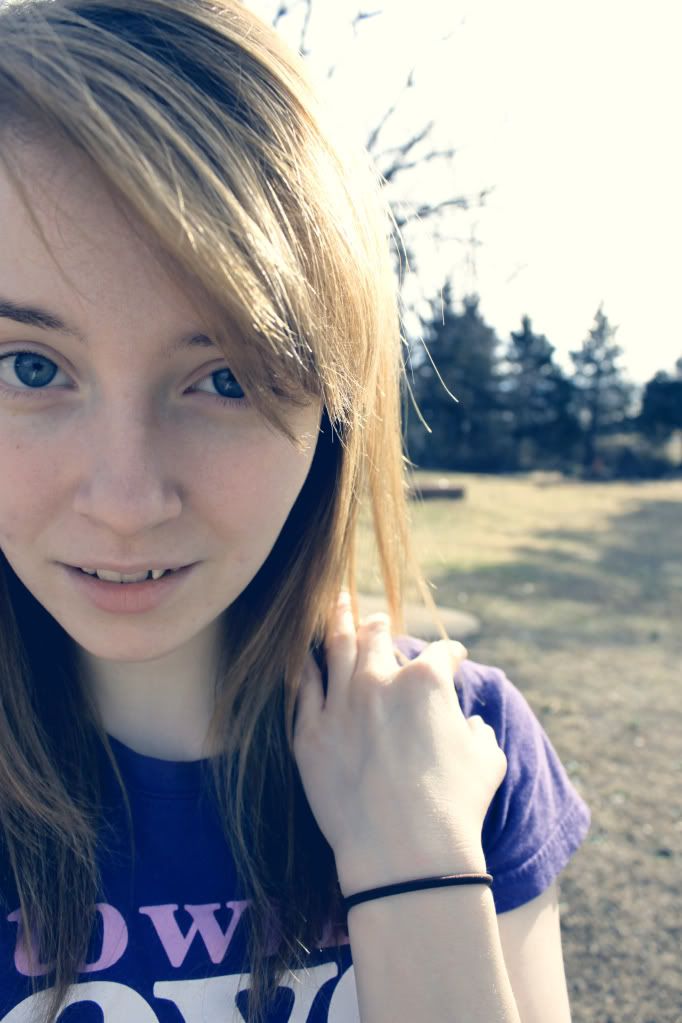 And one of me, because I think it's important to post them sometimes.
My hair is getting shaggy (I haven't dyed or cut it since before Thanksgiving) and I have absolutely no makeup on, but this is what I generally look like.
Except for when I'm working, then I have on orange, hat, and ponytail.
Hope you enjoyed the pictures. =)
--Emily