Time for another Edit Me Challenge! Whoo.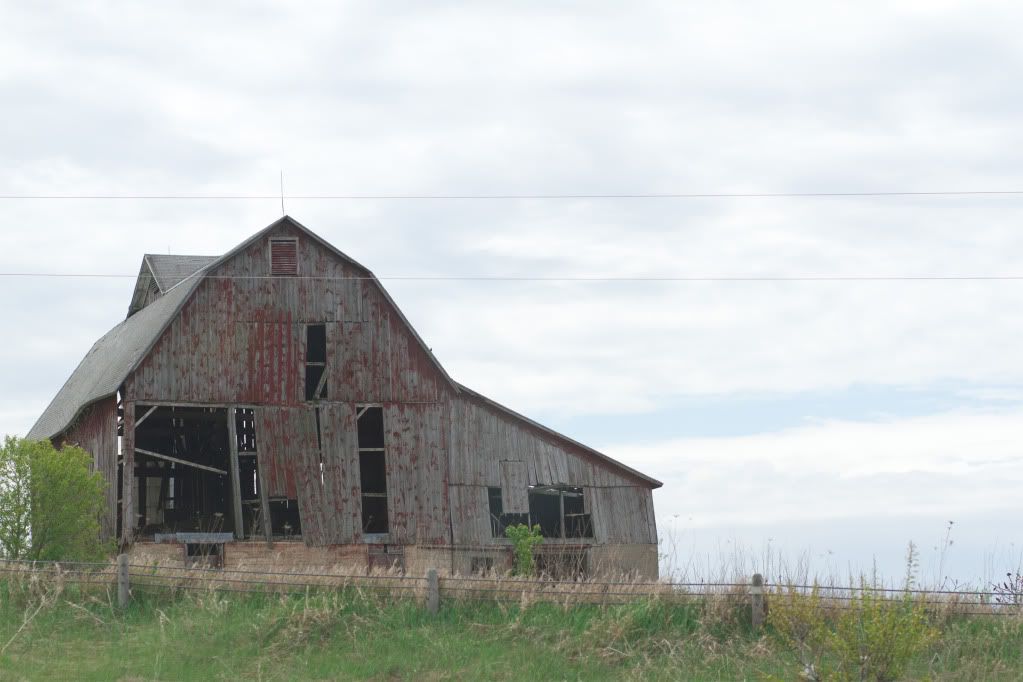 Original photo
The picture this week was lovely. I really liked the composition and feel of this old barn, so I tried to keep my edit simple and as close to the original beauty as possible. I first tried an edit in Picasa, but was unsatisfied with the colors (and then deleted it, so I'm sorry you won't get to see), so I decided to try the editing program on Google+. I like editing here because you can apply some edits to only selected areas, which was exactly what I was looking for.
My goal was to keep the sky and clouds present while still making the barn vivid. To do this, I started off with the "Boost" option and only applied it to the barn and flowers. After that, I did "Tint" and chose the Darken option, I believe, to give it a little warmer color. After a few more adjustments and adding a little of "Soften" to just the sky and flowers, this was my 2nd edit.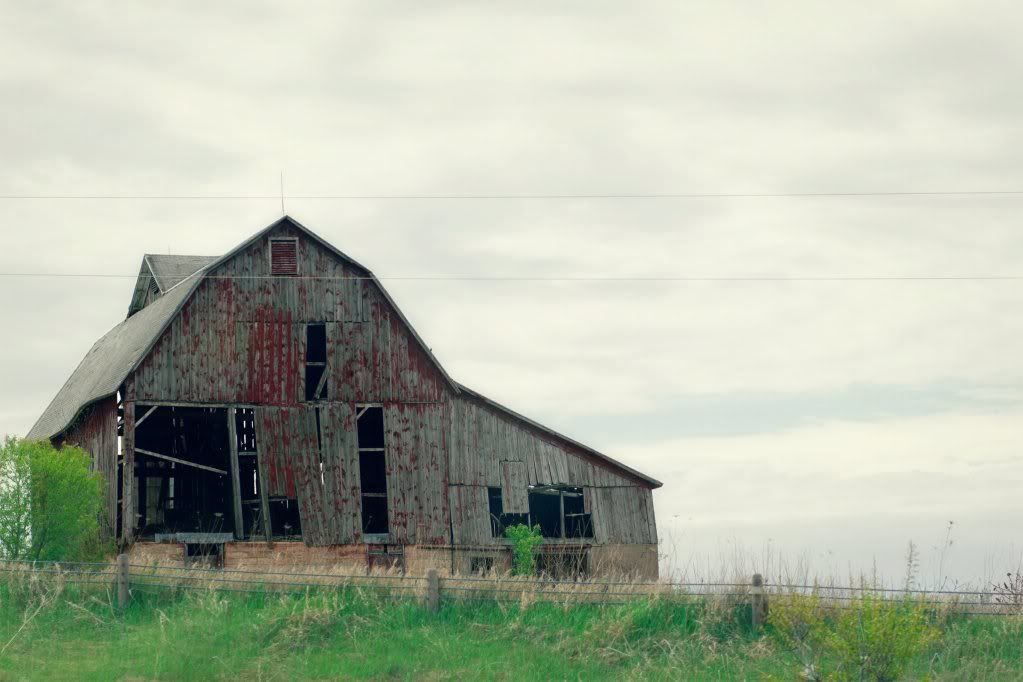 my 2nd edit
And I was fine with this edit up until a few minutes ago. I had this post published and linked, but then I decided to go to another website like Picnik that I had never tried before...PicMonkey. I uploaded the original photo to play around with just to get a feel for the site, and I ended up
really
liking the edit, so I decided to enter it instead of my 2nd Edit, haha.
To be honest, I don't remember a lot of what I did. I know I started off by upping the contrast and sharpening the image a bit, and then went down the list of effects and applied the ones I liked, and at the very end I added a little texture.
So here is my 3rd and final edit:
my 3rd edit
I hope everyone has a great last half of the week. =)
--Emily