I am still a teenager.
But I am one step closer to not.
On Friday, I turned nineteen. I had to work that day, to no surprise, but the day was still pretty alright. Most of it was spent at home, doing laundry and taking pictures of Romeo, watching Star Wars with Deacon, and just enjoying the pleasant atmosphere of my house during the morning.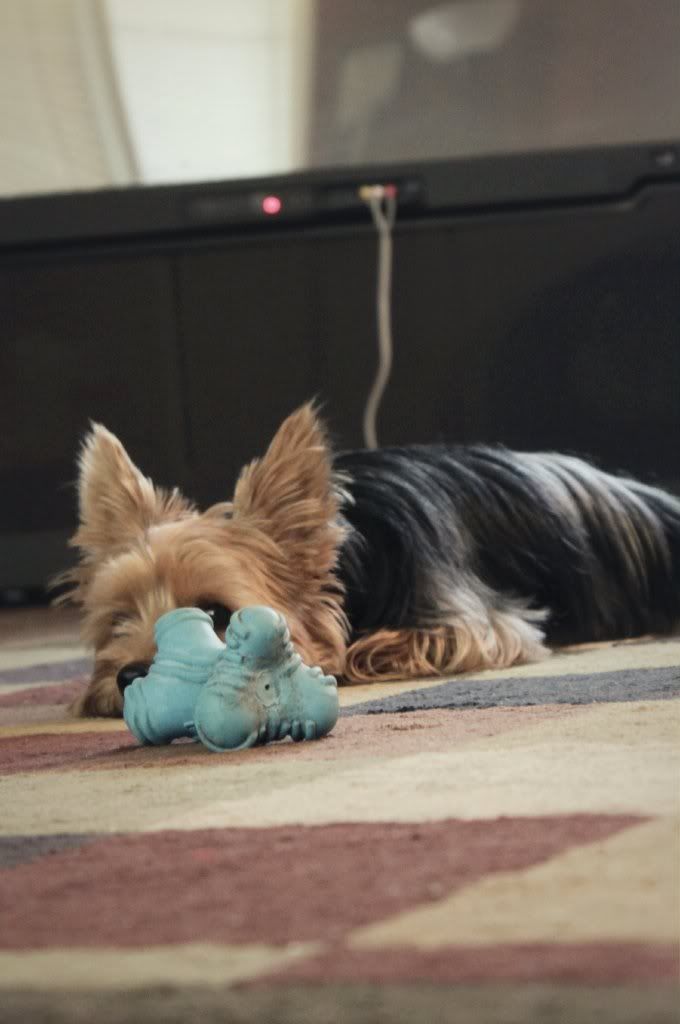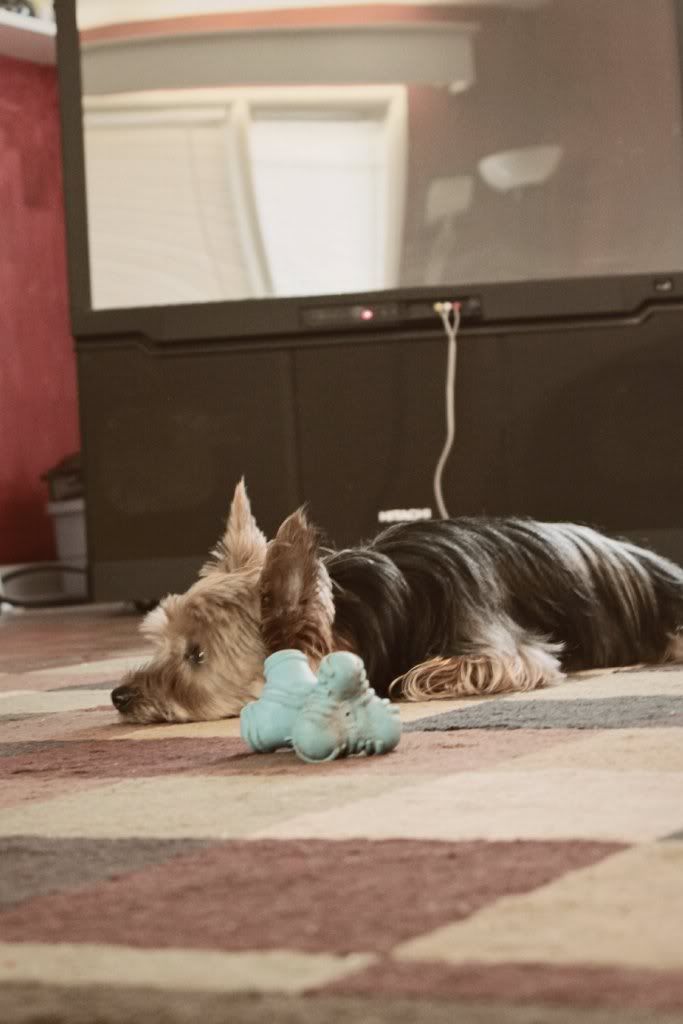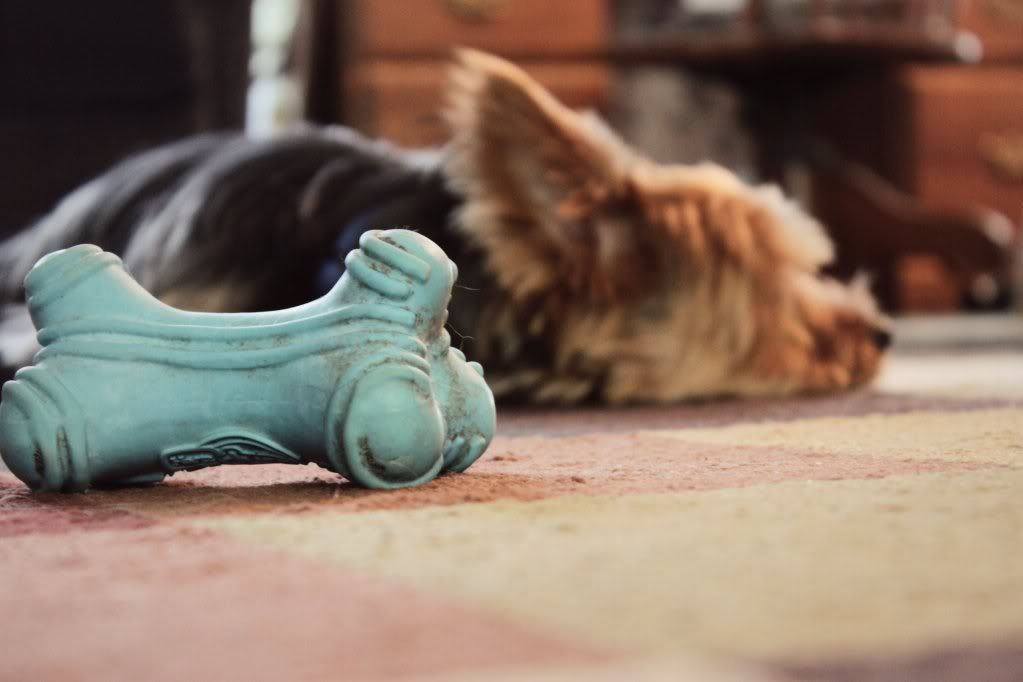 The started off with me having to take Karlee to work. And when I got back, Mum had left for work, but had left me a nice little gift, in the form of a list of chores: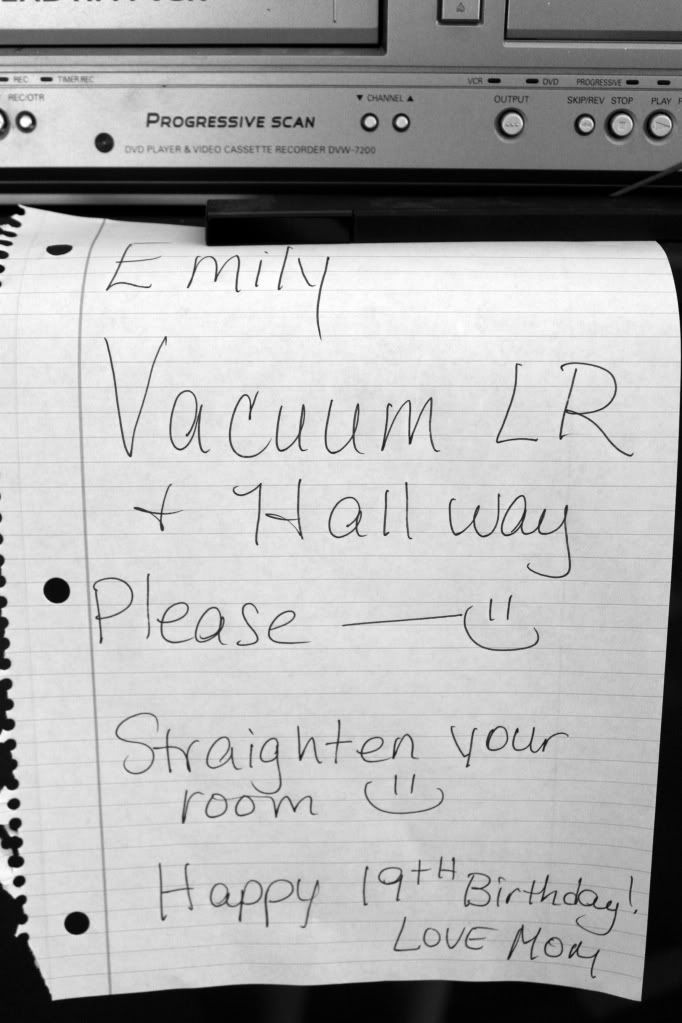 But that was alright. I got some nice presents from my friends. Karlee got me The Lion King 2 (eek! with joy) and Deacon got me the
Planet Earth
series on DVD and a Pokemon search & find book (like Where's Waldo? books). Jenna got me another Pokemon book of games and puzzles, a case of bottled orange soda (yum!) and a Vanilla Ice CD (greatest hits)...because every year it seems she
has
to get me some obscure CD.
All I
really
wanted was Dirt Cake, which was a little problematic because Mum doesn't really know how to make it. On Saturday, though, Deacon came over, and then told me that he had good news, then told me there was dirt cake in my refrigerator. And there was! Apparently he had asked his mom to make it for me, and so she had made it the night before. It was so spectacular, and sweet. The best gift ever.
In other news, I think I've decided to start working on a story that I started four years ago. A lot of it is developed, and I've posted portions and sections of it on here before, but I had fallen away from it and now I want to get back into it, especially since I'll have some free time this summer. Hopefully.
So I'm hoping I can get some of that written. I'm only 15 pages into it so far...but like I said, a lot of it has been developed, it just needs to be written. Haha.
Anyway, I hope that everyone is having a great week. I'll wrap this up with a poem I wrote during church yesterday:
Woven
A seam, a stitch, a fabric run
pulled and woven through heartstrings and time
connects this moment through the years.
I am present, I am future,
I am standing here in the now, in the past—
nineteen turned forward from initiation—
still unraveling my destiny,
still surrounded by friends and foes,
still in the midst of misses and losses,
still conjuring images from the ages,
still beating, breathing, seeing, sleeping,
feeling,
kneeling,
knowing,
healing.
And one more of the pooch:
--Emily