This week, I realized that I have way too many pens and pencils to keep in the little zip-lock pencil holder in my backpack. I don't have this problem back home, because my desk there has a built-in pencil holder. So, I decided that since I had a lot of spare time today, I was going to make my own!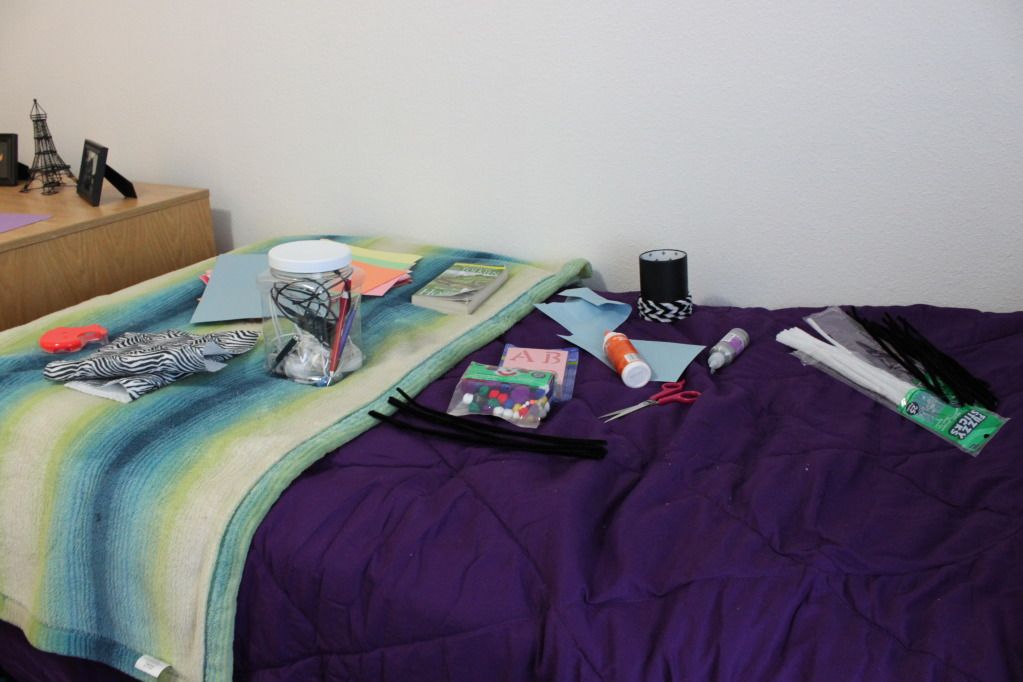 Step one:
quick trip to Walmart to get black and white pipe cleaners (my room is kind in a zebra-print / purple / Paris theme), glue, rainbow puff balls, a simple black pencil holder, and a lot of other stuff not needed for this craft!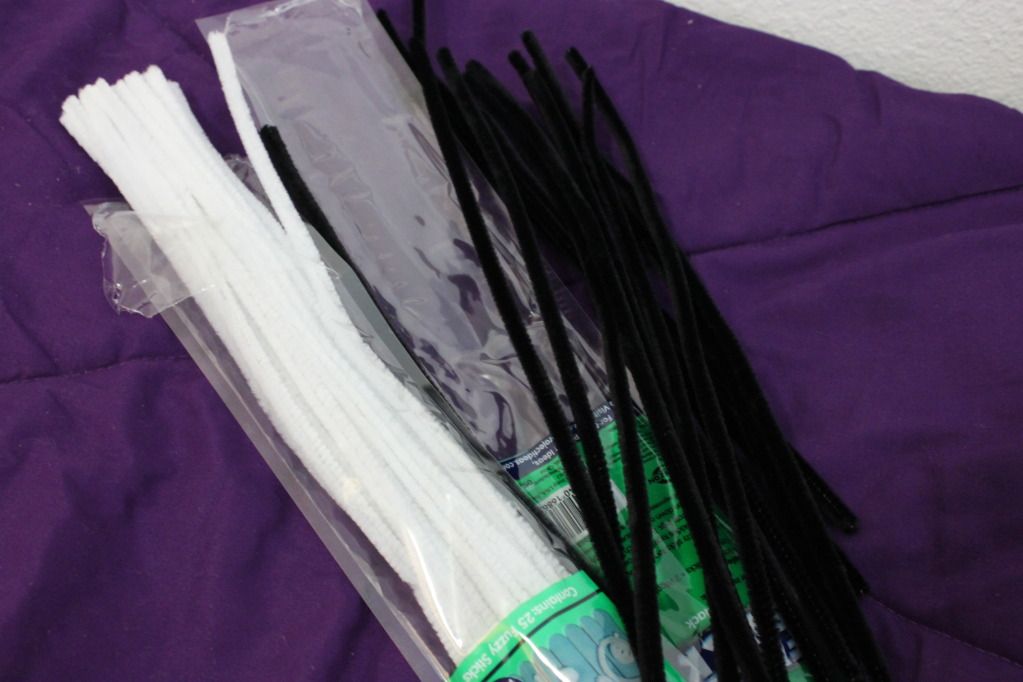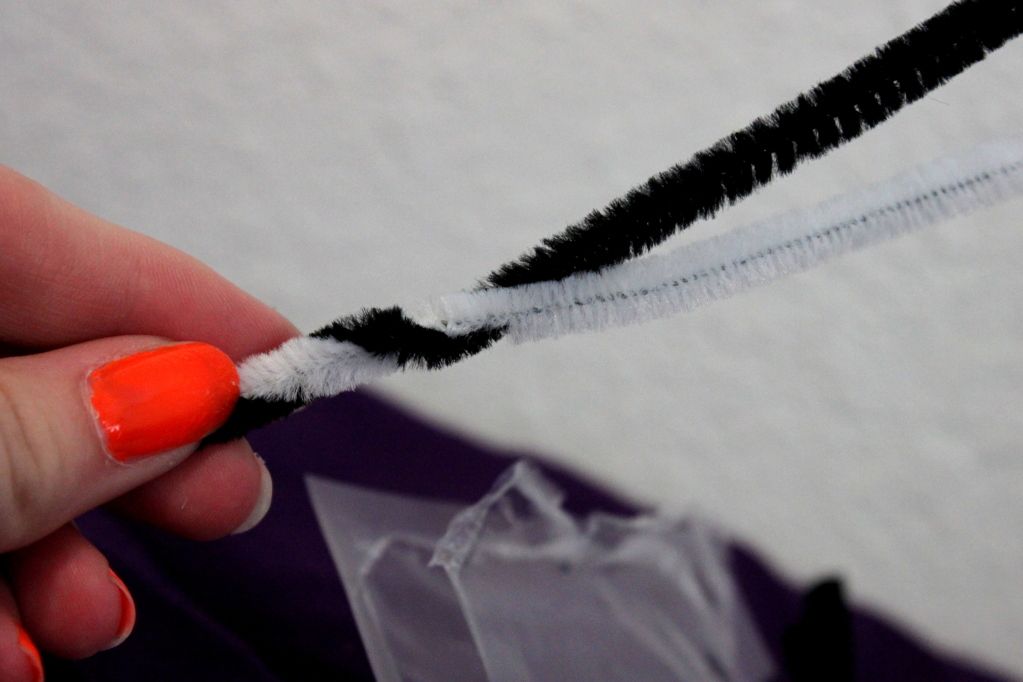 Step two:
wind black and white pipe cleaners together to get that zebra feel. I did most of mine the same direction, but switched it up two or three times to give a more "wild" pattern.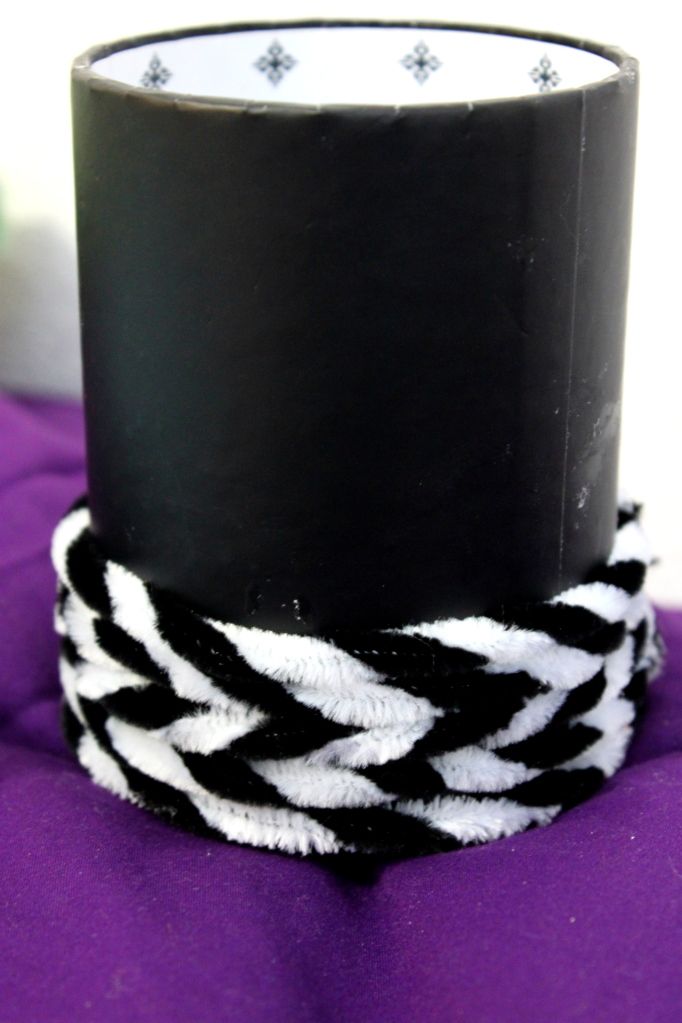 Step three:
tie around the pencil holder. I had to glue the bottom and top one of mine so that they didn't slip off the end. I didn't glue the rest of them so I could slide them around and change the pattern how I wanted.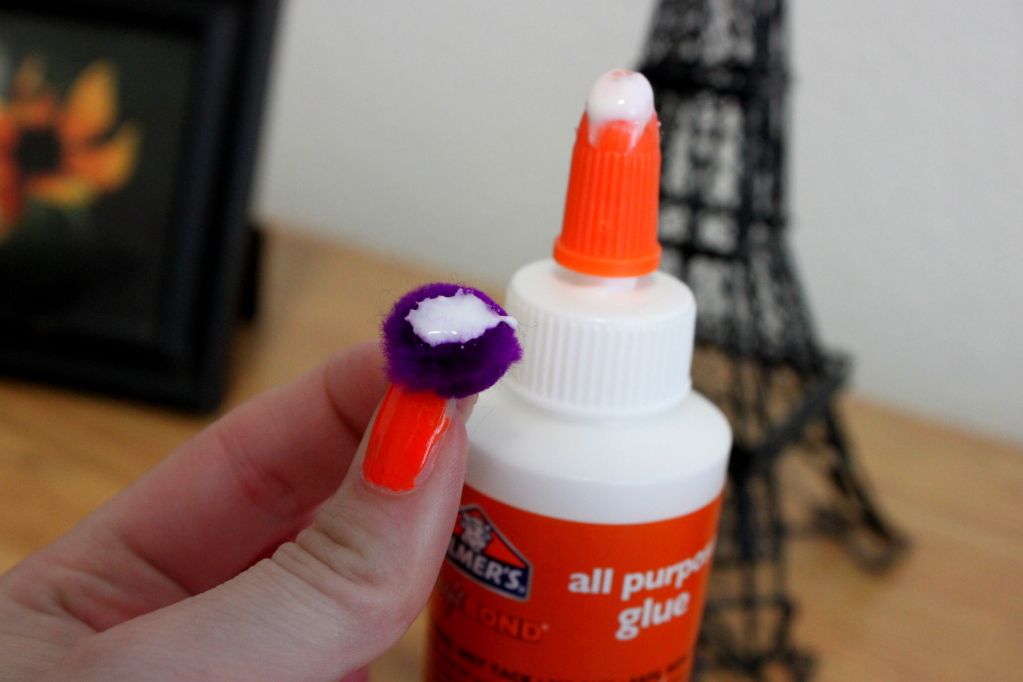 Step four:
decorate! I glued five purple puff balls around the rim just for a little dazzle. =)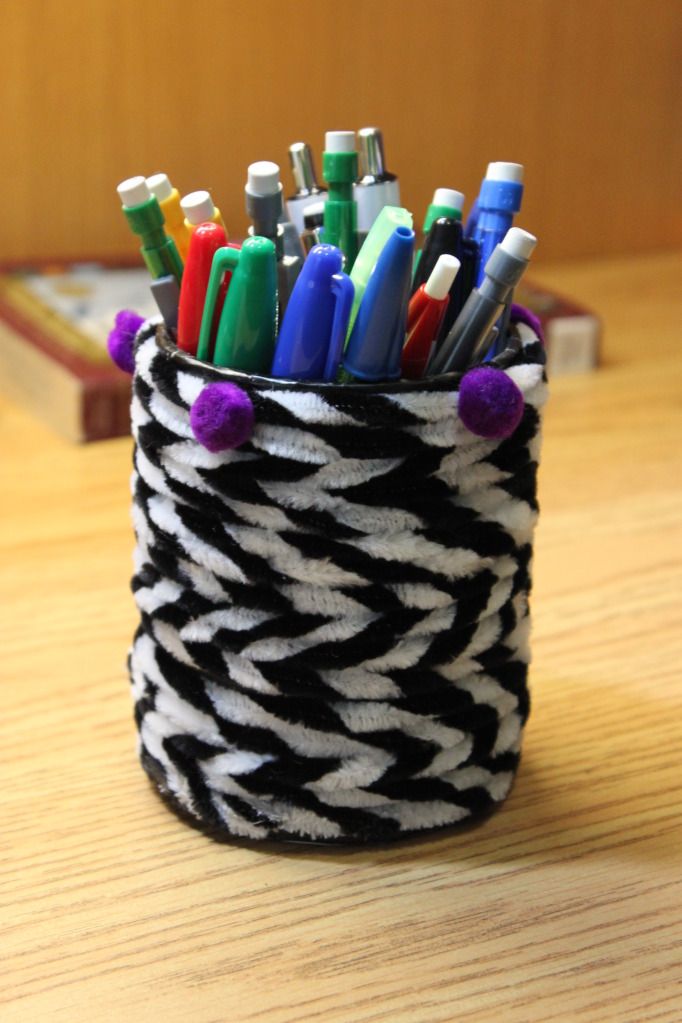 Step five:
add pens / pencils / markers!
And there you have it. =) A beautiful desk accessory and a fun way to spend a free afternoon!
--Emily